Safety Tips To Prevent Car Accidents in Henderson, Nevada
Compassionate, Experienced & Highly Rated
"… I have met with attorneys who have wanted to "take control" of the conversation every time we talk. Laura is not one of these. She listens attentively, makes sure she understands all aspects of the situation, and then uses her vast knowledge of injury law to help out. I would be confident sending any friends or family to her for legal advice and help. …"



Avvo review by Greg
Safety Tips To Prevent Car Accidents in Henderson, Nevada
Estimated Reading Time:
8
minutes
Note: Get instant webcam footage of local traffic conditions throughout the Las Vegas valley at sigalert.com.
---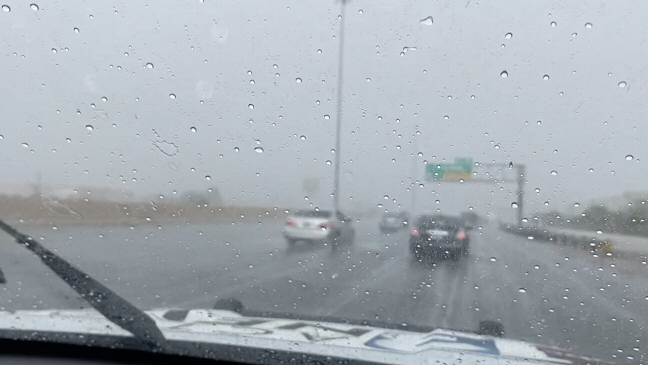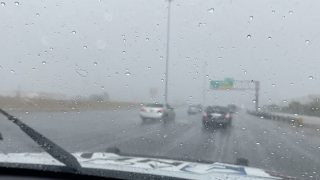 In a city as vibrant as Henderson, practicing defensive driving is not just a choice – it's a necessity.
By following traffic rules, staying vigilant, and anticipating potential risks such as when doing "wheel checks" by watching the wheels of nearby drivers, you can contribute to a safer road environment for everyone.
Everyday in the local news we are reminded that tragedy strikes everyday in the Las Vegas Valley and surrounding area. Many drivers are texting, otherwise distracted, or even intoxicated and can cause grave injury to innocent drivers on the road.
One such scenario happened just yesterday, taking the life of an innocent driver. Channel 13 news reported:
PAHRUMP, Nev. (KTNV) — Nevada State Police said a driver died in Pahrump after attempting to avoid a Ford driving in their lane head-on.
Police said on Aug. 11, around 7 p.m., the driver of a Ford was traveling on northbound Pahrump Valley Boulevard approaching Galaxy Street. At the same time, the driver of a Chevrolet was traveling southbound in the same area.
The driver of the Ford steered into the southbound lane "for unknown reasons", according to police, and drove into the path of the Chevrolet.
Police said the driver of the Chevrolet, 61-year-old Francis E. Karpeles, tried to steer to the right to avoid the Ford. However, the Ford still struck the left side of the Chevrolet.
Nevada State Police transported the driver of the Ford to UMC with "serious injuries." However, Karpeles died at the scene.
"This marks the Nevada State Police, Highway Patrol – Southern Command's 48th fatal crash for 2023," police said. "Resulting in 57 fatalities."
https://www.ktnv.com/traffic/pahrump-driver-died-trying-to-avoid-ford-that-crossed-travel-lanes-police-said
---
Tips On How To Drive Defensively
At TheOneLawyer.com we are committed to helping people stay as safe as possible on our roadways. The following are some tips to drive defensively to keep you and your loved ones out of harm's way when driving.
What Is Defensive Driving, And Why Is It Important In Henderson, Nevada?
Defensive driving is a crucial skill that every driver should possess, especially in a bustling city like Henderson, Nevada. With its growing population and traffic congestion, the need for defensive driving practices has never been more evident. Defensive driving involves anticipating potential hazards, staying alert, and making proactive decisions to avoid accidents.
What Are Some Common Causes Of Accidents On Henderson Roads?
Accidents in Henderson often result from a combination of factors, including:
Distracted driving:
Texting, talking on the phone, or even adjusting the radio can divert a driver's attention from the road.
Speeding:
Excessive speed reduces a driver's reaction time and increases the severity of accidents.
Tailgating:
Following too closely doesn't allow for enough stopping distance, leading to rear-end collisions.
Impaired driving:
Driving under the influence of alcohol or drugs significantly impairs a driver's judgment and coordination.
Running red lights and stop signs:
Disregarding traffic signals can lead to T-bone collisions at intersections.
Aggressive driving:
Aggressive behaviors like weaving through traffic and road rage can escalate situations quickly.
What Are The Best Ways To Avoid Accidents In Henderson?
To minimize your risk of getting into an accident in Henderson, follow these tips:
Stay Attentive:
Keep your eyes on the road and avoid distractions.
Obey Speed Limits:
Adhering to speed limits gives you more time to react to unexpected situations.
Maintain a Safe Following Distance:
Keep a 3-4 second gap between your vehicle and the one in front of you.
Use Turn Signals:
Signaling your intentions helps other drivers anticipate your actions.
Yield the Right of Way:
Follow traffic rules and yield to other drivers when necessary.
Adapt to Weather Conditions:
Adjust your driving to rain, fog, or other adverse weather conditions.
Avoid Impaired Driving:
Never drive under the influence of alcohol or drugs.
Stay Calm:
Keep your emotions in check and avoid road rage incidents.
How Can I Drive Defensively In Henderson?
Defensive driving involves being proactive and cautious on the road. Here's how:
Scan the Road:
Continuously scan your surroundings for potential hazards and changing traffic conditions.
Anticipate Actions:
Predict the behavior of other drivers, pedestrians, and cyclists.
Keep a Way Out:
Always leave yourself an escape route in case a sudden stop is required.
Minimize Distractions:
Put away your phone and focus solely on driving.
Use Mirrors:
Regularly check your rearview and side mirrors to be aware of your surroundings.
Adapt to Traffic Flow:
Maintain a safe and consistent speed that matches the flow of traffic.
Why Should I Drive Defensively In Henderson, And What Are The Benefits?
Driving defensively in Henderson offers several benefits:
Accident Prevention:
Defensive driving reduces the likelihood of collisions and keeps you and others safe.
Lower Insurance Premiums:
Safe driving can lead to lower insurance rates and discounts.
Reduced Stress:
Proactive driving reduces stress and anxiety on the road.
Time and Cost Savings:
Avoiding accidents saves time, money, and potential legal hassles.
Positive Example:
Driving defensively sets a positive example for other drivers and promotes safer roads.
What Steps Should I Take Legally After An Accident In Henderson?
After an accident in Henderson, take these steps to protect your legal rights:
Check for Injuries:
Ensure everyone involved is safe and seek medical attention if needed.
Call the Authorities:
Report the accident to the police and obtain an official report.
Exchange Information:
Share contact, insurance, and vehicle details with the other parties involved.
Document the Scene:
Take photos of the accident scene, vehicle damage, and any relevant details.
Seek Medical Care:
Even if the injuries seem minor, see a doctor for an evaluation.
Notify Your Insurance:
Report the accident to your insurance company and provide accurate information.
Avoid Admitting Fault:
Refrain from admitting fault or discussing legal matters with other parties.
Contact Legal Help:
If you've suffered injuries, consider seeking legal advice from a personal injury attorney with experience at TheOneLawyer.com before discussing compensation with insurance companies.
If you find yourself in an unfortunate accident despite your best efforts, remember that seeking help from legal professionals at TheOneLawyer.com can ensure your rights are safeguarded and you receive the compensation you deserve.
Remember that each accident situation is unique, and it's wise to consult a legal professional who can guide you through the process and protect your rights. Drive safely and responsibly!
---
TheOneLawyer.com
It is important for all of us to be the change we want to see in the world by making gratitude a part of each day. Today, I am grateful for my sweet dog Lola, my mini Aussie who is always happy to see me when I get home. If we all practice gratitude more regularly, the world will be a kinder place. Each of my blogs will contain something I am grateful for and at this time next year, they will be listed. I hope that you will also have a long list by the end of 2023. I hope that by reflecting on gratitude, I will find the positive of everyday, even the days that are stressful at the court and adversarial with the insurance companies. We fight hard with this companies for our clients every day and we are grateful you have chosen TheOneLawyer.com to fight your you and your family after a car accident and help you recover for the injuries sustained in that car accident.
At TheOneLawyer.com, we are here to serve our community and provide legal services in the Henderson and Las Vegas area and we are grateful for this opportunity. We are a boutique law firm providing experienced and personal representation to injured clients. At the Law Offices of Laura Payne, Esq. TheOneLawyer.com we provide professional and personal service to each and every one of our clients on various legal matters and have over 15 years of experience in reviewing insurance policies and in Nevada insurance law. If you have a question regarding any type of personal injury or paying your medical bills from an accident, please do not hesitate to call the offices of TheOneLawyer.com and speak directly to attorney Laura Marie Payne, Esq. a Henderson Injury Attorney for over 15 years. Laura is recognized as one of Nevada's Top 100 Lawyers. She has the experience and knowledge to obtain the maximum settlement you deserve. Please call our office if you or a loved one is injured. We can make sure that you receive the care you need and deserve and advise on how to preserve evidence.
At our office, we are experienced in helping injured victims get the compensation they are entitled to. Insurance companies never have the best interest of the injured person at the top of their priorities. They want to pay as little on every claim as possible. Having worked for an insurance company as an attorney for 9 years before opening my boutique law firm specializing in helping injured people, I have reviewed thousands of auto accident claims and policy provisions.
At the Henderson and Las Vegas Accident injury law offices of TheOneLaweyer.com, car accident lawyer Laura Payne, Esq. and her staff are here to help you and your family in the event that accidents and tragedies occur. For any of your legal needs, do not hesitate to contact our Henderson and Las Vegas Accident injury offices. TheOneLawyer.com is a boutique, family-owned law firm that specializes in helping injured people and the community of Las Vegas and Henderson Nevada with legal issues involving auto accidents, wrongful deaths, slip and falls, truck accidents, injuries to children, bicycle accidents, dog bites, product liability claims, and all types of injury claims. Please do not hesitate to call us anytime you have a legal question or you or a loved one has sustained an injury at 702-450-4868 and text 24/7 at 702-600-0032.
Contact me today - As a former insurance attorney, I have expert knowledge of how insurance companies operate, and I get you the best possible outcome for your case!