Compassionate, Experienced & Highly Rated
"… I have met with attorneys who have wanted to "take control" of the conversation every time we talk. Laura is not one of these. She listens attentively, makes sure she understands all aspects of the situation, and then uses her vast knowledge of injury law to help out. I would be confident sending any friends or family to her for legal advice and help. …"



Avvo review by Greg
Get Expert Birth Injury Attorney Representation in Henderson & Las Vegas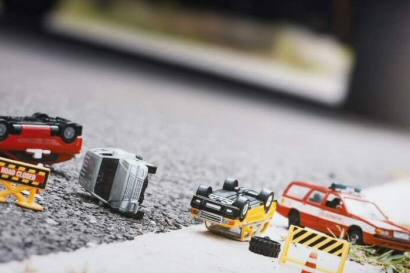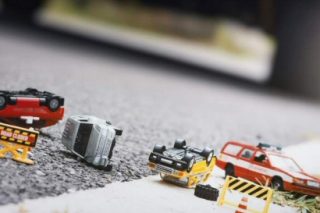 Children have legal rights, just as their parents do. The rights of a child must be exercised through a legal parent or guardian.
What to Do If Your Child is Injured in an Accident in Las Vegas
There is nothing more precious than our children!
If your child is injured in an accident:
Seek Medical Attention – the first priority is to immediately seek medical attention.
Contact child injury Attorney Laura Payne, Esq – After your child has been treated by healthcare professional, it is then important to contact me to determine the legal rights of your child and to ensure they are compensated for injuries resulting for the negligence of others.
Child Accident Frequency in The U.S.
In the US, approximately 150 children between ages 0 and 19 are treated in emergency rooms for injuries sustained in car accidents every hour. Sadly, more children ages 5 to 19 die from auto accident related injuries than from any other type of injury.
Child Bicycle Accidents Involving Motor Vehicles
Bicycle accidents cause injury to children. Many children are struck on their bicycles every year. According to the CDC children ages 5-14 have the highest rates of nonfatal bicycle related injuries, accounting for more than one-third of all bicycle injuries seen in US emergency rooms. In 2014 in the US 726 bicyclists were killed and 318,857 bicyclist related injuries.
See:
https://www.cdc.gov/transportationsafety/bicycle/
Drivers are required to use increased caution in areas where children are present, and yet we unfortunately see all too often that they do not.
If your child is injured while riding his bicycle after being struck by a vehicle, medical attention is the first action taken.
Second, it is then important to contact me to protect your child and compensate them for injuries that they sustain.
Child Accidents in Las Vegas Daycare Facilities
Besides car accidents, there are numerous situations where there is liability for the injury to a child.
For example, if your child is injured at their daycare or child care facility, the child care facility may be held responsible for your child's injuries. Depending on the specific facts and circumstances, a childcare facility can be held accountable for an injury to a child that occurred while the child was under their care and supervision. If the facility is negligent in supervising your child, and he or she is injured, the child care facility can be liable for the injuries to your child.
Child Accidents Caused by Negligent Land Owners
An Attractive Nuisance – Children can also be injured by negligent land owners. Liability can also be found against landowners if a child is injured on their land as a result of a hazard. Landowners can be liable for what is called under the law "an attractive nuisance" on their property. Such items that have been considered an attractive nuisance are cars, piles of lumber, sand, abandoned trampolines or swimming pools that do not meet proper fencing code requirements. These are only a few examples of attractiveness that can be found upon private property that can result in injury to children and cause legal liability for the landowner.
If your child is injured on someone else's property, it is important for you to contact child injury attorney Laura Payne, Esq after they have been treated by medical professionals. Your child could be entitled to financial compensation for the injuries they sustained!
Child Accident Prevention Best Practices
The number one recommendation for child bicycle accident prevention is helmets.
The most important thing you can do for yourself and your child is to wear a helmet at all times when riding a bicycle in order to prevent a fatal accident or serious injury. It is important that we act as a community to protect the health and safety of our children. Helmets save lives!
Sixty percent of bicyclists killed in 2014 were not wearing helmets; see bicyclist deaths by helmet use for the period of 2010 to 2014 below:

Reference:
http://www.iihs.org/iihs/topics/t/pedestrians-and-bicyclists/fatalityfacts/bicycles
Car Seat Usage: Best Practices for Las Vegas Child Safety
To keep our children safe, the proper use of car seats is crucial!
According to the American Academy of Pediatrics, children should be in a booster seat until they are at least 57 inches tall; see:
http://www.cdc.gov/safechild/road_traffic_injuries/index.html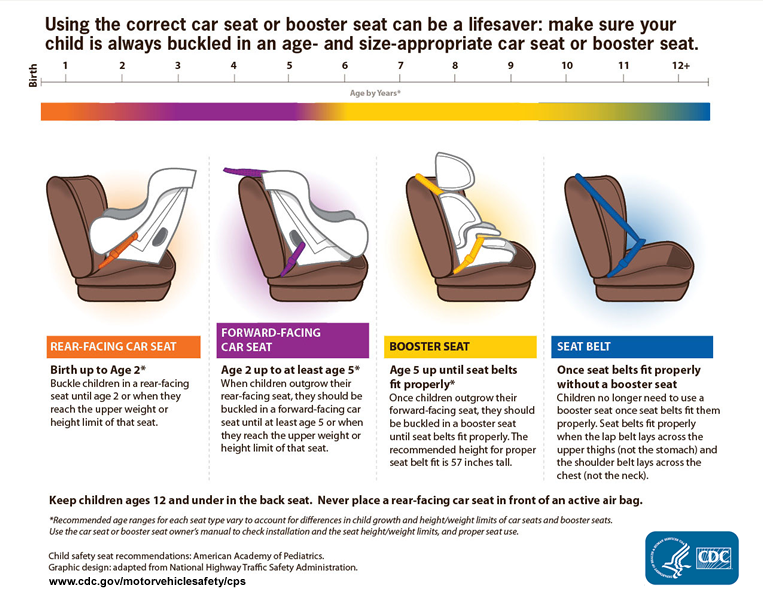 Child Safety Best Practices for Your Home
Most of us know the important of car seats but here are additional tips to keep our children safe:
Ask your kid's coaches if they have had concussion or sports safety training. Make sure kids warm up, drink plenty of water and wear helmets.
Check around your house for coin-sized button batteries, such as those that come in musical greeting cards, remote controls and key fobs. Learn more about the hidden danger of swallowing these lithium batteries
Check smoke and CO alarms monthly. Replace batteries every year, and replace devices every 10 years.
Scan your home for places kids can get into medicine. It is pills in purses, vitamins on counters and medicine in daily reminder boxes that curious kids get into. Get tips for safe storage
Secure furniture and TVs. Mount flat screens and keep bulky-style TVs on a low and stable base.
Take action against distraction, which impacts driving, walking, bath time – just about everything. Take note of times when you or your kids are distracted, and help each other remember to put down the phone (or whatever is diverting you) and focus on looking out for each other.
Contact me today - As a former insurance attorney, I have expert knowledge of how insurance companies operate, and I get you the best possible outcome for your case!