Compassionate, Experienced & Highly Rated
"… I have met with attorneys who have wanted to "take control" of the conversation every time we talk. Laura is not one of these. She listens attentively, makes sure she understands all aspects of the situation, and then uses her vast knowledge of injury law to help out. I would be confident sending any friends or family to her for legal advice and help. …"



Avvo review by Greg
Bicycle Injury Attorney Representation in Henderson & Las Vegas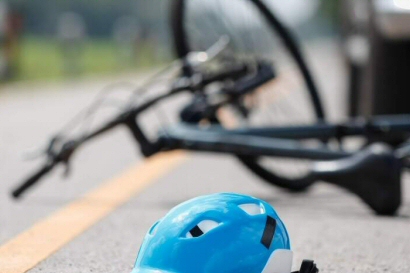 Although bicycle riders have the same rights as cars, they are smaller and often not seen by cars. Often times, drivers fail to follow the law and obey the traffic code, putting bicyclists at risk. If you or a loved one has been injured as a result of a driver who carelessly collided or caused injury to a bicyclist, you may be entitled to financial compensation for your injuries or injuries sustained by your loved ones.
Frequency of Bicycle Accidents Ending In Death
Every year 2% of automobile crashes involve bicyclists that sadly result in deaths. Henderson bicycle attorney Laura Payne, Esq. urges all bicyclists to wear helmets to reduce the risk of head injury. In the U.S., only 21 states require the use of helmets for young riders but none require helmets for adults. We are protecting our children, but 86% of bicycle deaths involve victims over 20 years old, and 83% of those victims were not wearing helmets.
Have You or a Loved One Been Involved In a Bicycle Accident?
The personal injury law firm of Laura Payne, Esq. is here to help you if you or a loved one is involved in any type of bicycle accident. We have handled many bicycle accident cases over the past 20 years and helped injured victims recover money damages for their injuries.
Call bicycle attorney Laura Payne, Esq. at: (702) 450-4868
What to Do If You're Involved In a Bicycle vs. Car Accident
If a minor, contact your parent or guardian
Contact the police
Get medical attention
Take photographs of the motor vehicle and your bicycle, especially documenting the location where the vehicles came to rest following the accident
Obtain the insurance information of the motor vehicle driver
Photograph the driver's license
Photograph the driver's license plate
Exchange name, phone and address
Take a photo of the other driver
Get legal counsel
Preserve the Relevant Bicycle Accident Facts, Recover the Money You Deserve
The Law offices of Laura Payne, Esq. can find all relevant facts and preserve them as soon as possible. You need and experienced attorney to fight the insurance company attorney and recover money for your injuries. The law offices of Laura Payne, Esq. had over 20 years' experience handling bicycle accidents. The law offices of Laura Payne, Esq. have collected millions of dollars for persons injured as a result of another's negligence.
How to Avoid a Bicycle Accident and Injury
When riding a bicycle, observing the following precautions will help you avoid an accident and injury:
Always wear a helmet
Obey all traffic rules
Do not ride two abreast
Stay on the shoulder or in designated bike lanes whenever possible
Do not make sudden unpredictable moves (lane changes, crossing lanes of traffic…etc.)
Maintain your bike in excellent condition (check breaks, tires, drive chains, all bolts)
Do not wear headphones that might interfere with hearing
At night:

Wear light or reflective clothing
Have a working white headlight
Have red rear reflectors
Have side reflectors
Contact me today - As a former insurance attorney, I have expert knowledge of how insurance companies operate, and I get you the best possible outcome for your case!