Compassionate, Experienced & Highly Rated
"… I have met with attorneys who have wanted to "take control" of the conversation every time we talk. Laura is not one of these. She listens attentively, makes sure she understands all aspects of the situation, and then uses her vast knowledge of injury law to help out. I would be confident sending any friends or family to her for legal advice and help. …"



Avvo review by Greg
Wrongful Death Attorney Representation in Henderson & Las Vegas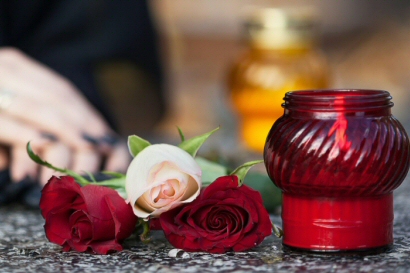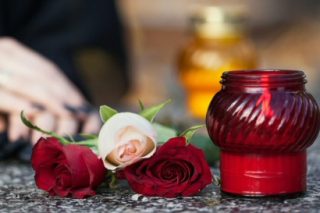 When someone's reckless, intentional, or negligent conduct causes a car accident that results in the wrongful death of a loved one, you're likely experiencing grief and confusion. Those close to you may be giving you conflicting advice. And, you may not feel the energy to begin what looks like a daunting legal process, or even know where to start!
If a loved one died in a wrongful death accident, please contact the personal injury law firm of wrongful death attorney Laura Payne, Esq today at (702) 450-4868, or by sending a request for a free consultation!
Your Wrongful Death Entitlements in Nevada
Wrongful Death, A Civil Remedy in Nevada
Wrongful death is a civil remedy that becomes available in Nevada when someone's reckless, intentional, or negligent conduct causes the death of another person. Loved ones are entitled to numerous monetary damages including medical expenses, loss of companionship, care and affection of the deceased person, lost wages and benefits the deceased person may have been expected to earn had he or she not been the victim of a wrongful death. In addition, there may be exemplary or punitive damages available in specific cases.
More Than One Person May Be Entitled to Compensation
A number of individuals are entitled to compensation for the fatal bodily injury and wrongful death of their love one including the representative of the deceased person's estate, they're surviving spouse, domestic partner or children and the parents of the deceased person if there is no surviving spouse or child.
Take Action Quickly to Ensure You Receive the Wrongful Death Entitlements You Deserve
Nevada Claims Must Be Filed Within 2 Years of the Wrongful Death
In Nevada, the wrongful death statute of limitations is two years from the date the person passed away.
However, it is important to quickly retain the services of a qualified personal injury attorney to preserve all evidence involving the claim as quickly as possible. If a wrongful death claim is not filed by a Las Vegas personal injury attorney within two years of the date the person passed away, no claim can be brought, and if the evidence is not quickly and accurately preserved, your claim may be weakened and you may not receive the outcome you deserve.
Only a wrongful death lawyer can collect all the damages to which you as a family member are entitled as a result of your loss!
Wrongful Death Attorney Laura Payne® Is Here for You
Las Vegas wrongful death attorney, Laura Payne, Esq is here to ensure you and your family recover all damages you're entitled to recover for your loss under Nevada law.
We will immediately collect all evidence, deal with final expenses, and assist family members in obtaining any temporary loans needed while putting their lives back together.
Personalized Service
As a wrongful death attorney, Laura understands the grief you are going through. The wrongful death law firm of Laura Payne, Esq has been practicing for over 20 years, and collected millions of dollars for clients who have been victimized, often fighting against insurance companies and large corporations for the money loved ones are entitled to receive for the loss they have suffered.
Benefits You Receive When You Contact Laura Payne
Assistance in obtaining temporary loans to cover immediate expenses
Current and future lost wages and benefits
Free confidential consultation
Medical expenses
Preservation of evidence while it is fresh
Punitive damages
Quick response
Understanding and attention
Contact me today - As a former insurance attorney, I have expert knowledge of how insurance companies operate, and I get you the best possible outcome for your case!