Compassionate, Experienced & Highly Rated
"… I have met with attorneys who have wanted to "take control" of the conversation every time we talk. Laura is not one of these. She listens attentively, makes sure she understands all aspects of the situation, and then uses her vast knowledge of injury law to help out. I would be confident sending any friends or family to her for legal advice and help. …"



Avvo review by Greg
Boat Accident Attorney Representation in Henderson & Las Vegas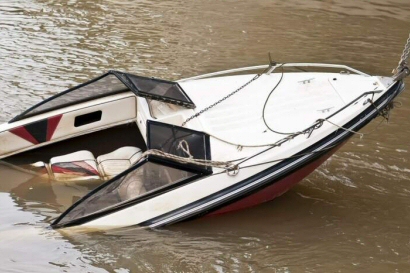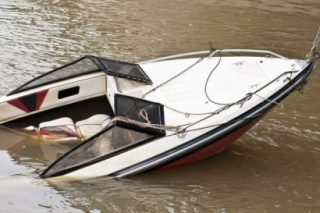 In 2015, the United States Coast Guard counted 4,158 boat accidents that involved 626 deaths, 2,613 injuries and approximately $42 million dollars of damage to property as a result of recreational boating accidents; see: ttps://www.uscgboating.org/library/accident-statistics/Recreational-Boating-Statistics-2015.pdf
Boating Accidents Are Governed by Federal, State & Local Laws
There are also laws for BUI, or 'boating under the influence'; see:
http://www.ndow.org/boat/boating_safety/pfds/
Hurt in a Boating Accident? Call Us Immediately!
If you or a loved one was injured in a boating accident, legal analysis can be complex and counsel should be retained immediately. It is important to contact legal counsel to understand your rights and causes of action under the law. You may be entitled to money damages and compensation for medical bills if you have been injured as a boating accident.
Call the personal injury law firm of boat accident lawyer Laura Payne, Esq at: 702-450-4868.
We have been helping boat accident injury sufferers fight insurance companies for over a decade and we will provide you with compassionate, personal and experienced legal representation!
Boating Injury Facts
The fatality rate was 5.3 deaths per 100,000 registered recreational vessels in 2015.
This rate represents a 1.9% increase from 2014's fatality rate of 5.2 deaths per 100,000 registered recreational vessels
Compared to 2014, the number of accidents increased 2.3%, the number of deaths increased 2.6%, and the number of injuries decreased 2.4%.
Where cause of death was known, 76% of fatal boating accident victims drowned.
Of those drowning victims, 85% were not wearing a life jacket.
Where instruction was known, 71% of deaths occurred on boats where the operator did not receive boating safety instruction.
Only 15% percent of deaths occurred on vessels where the operator had received a nationally-approved boating safety education certificate.
Eight out of every ten boaters who drowned were using vessels less than 21 feet in length.
Alcohol use is the leading known contributing factor in fatal boating accidents; where the primary cause was known, it was listed as the leading factor in 17% of deaths.
Where data was known, the vessel types with the highest percentage of deaths were open motorboats (46%), kayaks (12%), and canoes (11%).
Twenty-two children under age thirteen lost their lives while boating in 2015. Twelve children (55%) died from drowning. Two children (17%) of those who drowned were wearing a life jacket; half of the remaining ten children who were not wearing a life jacket were not required to do so under State law.
High Rate of Boating Accidents on Lake Mead in Nevada
Lake Mead is an extremely popular recreation area for residents in Boulder City, Henderson, Las Vegas and North Las Vegas areas of Clark County. Its natural beauty and warm climate make it an inviting destination to enjoy boating activities. With an average of 10 million visitors annually, this is the busiest national recreation area in the country, centering on the nation's largest man made lake.
Unfortunately, Nevada has a high rate of boating accidents. In 2015 it was reported that Nevada was ranked in the top states for boating accidents with most of those accidents happening at Lake Mead. It also leads the national park system in fatalities.
Contact boat accident lawyer Laura Payne, Esq if you've been in a boating accident at: (702) 450-4868.
Causes of Boating Accidents
There a many causes of boating accidents as the following chart(s) indicate:
Contact me today - As a former insurance attorney, I have expert knowledge of how insurance companies operate, and I get you the best possible outcome for your case!