Injury Claims Against CVS Pharmacy
Compassionate, Experienced & Highly Rated
"… I have met with attorneys who have wanted to "take control" of the conversation every time we talk. Laura is not one of these. She listens attentively, makes sure she understands all aspects of the situation, and then uses her vast knowledge of injury law to help out. I would be confident sending any friends or family to her for legal advice and help. …"



Avvo review by Greg
Injury Claims Against CVS Pharmacy
Estimated Reading Time:
8
minutes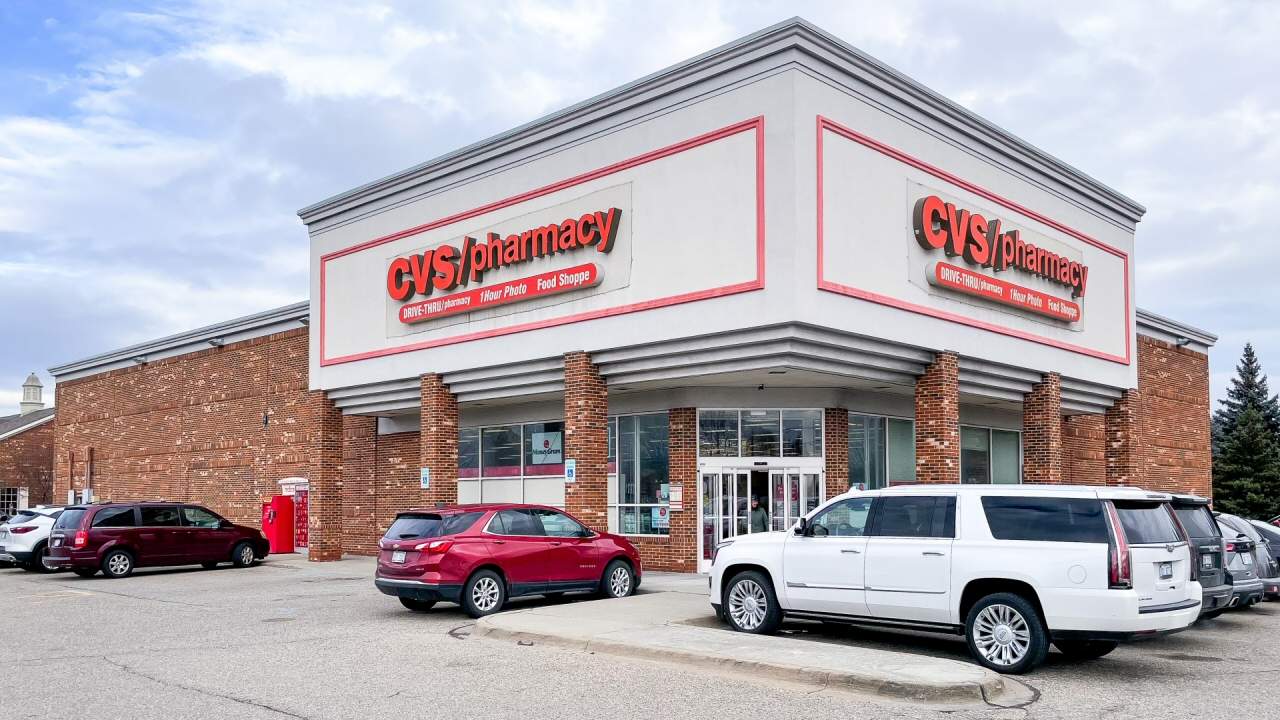 TheOneLawyer.com handles claims against CVS PHARMACY whether we go to trial or settle out of court. With our years of experience handling personal injury claims against large corporations, we have the knowledge and skill to prepare every case to go to trial from the very beginning and large companies know this from our reputation.
If you or a loved one was injured at CVS PHARMACY or because of their negligence, this blog post will help you to understand how to make a claim for personal injuries against a large company like CVS PHARMACY. There are many large retail chains in the United States where customers sustain personal injuries as a result of their negligence every year. As of August of 2020, there were 83 CVS PHARMACY stores in Nevada alone with hundreds more around the nation.
Is CVS Like Other Retailers?
CVS PHARMACY is similar to most other retail pharmacies in that they maintain a retail store which sells a variety of merchandise, and they also operate a pharmacy to fill prescription medication. Like most retail chains, a large number of injury-sustaining accidents occur on their premises or as a result of the negligence of their employees, often by filling prescriptions incorrectly and causing personal injuries as a result of the negligence.
What Kind of Claims Do People Make Against CVS PHARMACY for Accidents in their Stores?
Many of the cases against CVS PHARMACY for personal injuries involve slip an fall accidents, or what we refer to in the law as "premises liability lawsuits." If you or a loved one is injured by a dangerous or hazardous condition, such as a wet floor, something falling on you or some other trip hazard at a CVS PHARMACY location, request a FREE consultation online, or call (702) 450-4868 to speak with an experienced personal injury attorney at TheOneLawyer.com to immediately preserve the evidence regarding your claim.
Note that CVS PHARMACY is not the only retailer whose negligence sometimes causes personal injuries to customers. Other retail stores including Walmart, Target, Walgreens, Rite Aid, Home Depot, etc. are often culpable for creating negligent conditions that cause injury as well. However, this blog will address claims for personal injuries against CVS PHARMACY, and many of the posts on our accident injury law blog will address claims against other retailers.
In these cases, it is critical to prove the company did something wrong (aka was negligent) to cause the personal injury to their customer. Contrary to a common belief, a store is not liable for damages just because a guest is injured on the property. You must prove they were negligent, and in Nevada, this can be very tricky without an attorney.
Although most large companies like CVS PHARMACY take great care to ensure the safety of their customers, employees, including pharmacists do make mistakes that cause personal injuries to their customers and guests. CVS PHARMACY is frequently sued for personal injuries, and you can be assured that they have teams of sophisticated and experiences defense lawyers to fight your claim. That is why you need TheOneLawyer.com personal injury law firm on your side! We have the experience to fight a large company if you sustain a personal injury on their property or as a result of their negligence!
Attorney Laura Payne, Esq. spent almost a decade representing a large corporation defending personal injury claims and you need the benefit of that experience to fight large companies when you are injured as a result of their negligence.
There are most commonly two main types of lawsuits against CVS PHARMACY. Since they operate retail stores and received a high volume of customers shopping, many cases involve slip and falls and other injuries that occur at the store. CVS PHARMACY is a pharmacy that fills millions of prescriptions every day and mistakes are sometimes made in this part of their business which can result in personal injuries.
What is the Law In Nevada Regarding Medication Errors?
Violation of NRS CHAPTER 639 – PHARMACISTS AND PHARMACY by CVS PHARMACY and Medication Error Lawsuits
Mistakes are a part of life and in Nevada, there is a substantial body of law governing pharmacies located in the state which exist to help prevent such mistakes that is found online at NRS CHAPTER 639 – PHARMACISTS AND PHARMACY.
This act governs Malpractice claims against pharmacies that generally fall into two categories which include dispensing drug errors and harmful drug interactions. Dispensing errors actually happen more often than you believe by high-volume pharmacies like CVS PHARMACY. The good news is that in most cases these errors cause little if any harm.
However, dispensing errors of giving the wrong medication or the wrong dose and sometimes cause substantial injury or even death resulting in a wrongful death claim.
What Kind of Settlements and Verdicts Have There Been Against CVS?
Settlements and Verdicts Against CVS PHARMACY For Personal Injuries
Listed below are just a small sampling of the claims for personal injuries against CVS PHARMACY that resulted in jury verdicts or settlements. These cases include both premises liability (slip and fall) and pharmacy liability claims. It is important to note that for all of the claims for personal injuries brought against CVS PHARMACY, very few go to trial.
Marrone v CVS Pharmacy (California 2018) $2.5 Million
Plaintiff, 57-year-old female, tripped while walking up the entrance ramp to the CVS and fell over a metal remnant sticking out of the concrete with duct tape on it. The stub from a metal signpost that had been removed. She suffered a herniated disc and underwent surgery. She incurred medical expenses of over $400,000.00. The Defense argued the extent of plaintiff's injuries. The jury awarded $2.5 million.
J.L., Pro Ami v CVS Pharmacy (New York 2019) $40,000
A 7-year-old child had an infection. His doctor prescribed Azithromycin. CVS dispensed Alendronate, aka Fosamax, by mistake. The boy experienced respiratory and gastrointestinal problems, including nausea and shortness of breath. This case settled for $40,000.
Redmond v CVS Pharmacy (Texas 2017) $202,500
Plaintiff, 61-year-old male, goes into CVS store to pick up his prescription early in the morning. The store was not publicly open yet, but doors were unlocked, and it looked to be open for business. However, contractors were inside the store installing shelving and electrical wiring. When the Plaintiff was told the store was closed, he started leave the store. However, as he was leaving, a large roll of electrical conduit fell on him and knocked him to the ground. Plaintiff sustained a fractured hip requiring surgical repair which included plates and screws. The case settled for $1,202,500.00 with CVS paying for most of the settlement.
Wallace v CVS Pharmacy (Alabama 2019) $50,000
A boy was prescribed 2 mg of Baclofen. CVS dispensed 2.5 ml instead. The boy suffered confusion, fatigue, nausea, and vomiting. His issues were gone after 30 days. His mother alleged that CVS's failure to dispense the correct dosage caused the injuries. This case settled for $50,000.
Katz v CVS Pharmacy (California 2017) $1.1 million
Plaintiff was shopping at a CVS store when a store employee ran into her with a heavy metal shopping cart full of stock items. The force knocks plaintiff over and she hits her head on a shelf. She also suffers cervical back strain and shoulder damage. CVS denied liability alleging that plaintiff's own negligence was a contributing factor to the incident. CVS also denied that plaintiff hit her head on the shelf. The jury awards $1,190,000 in damages including $550k for pain and suffering and $300k for future medical expenses.
Kadar v CVS Pharmacy (Indiana 2013) $455,563
Upon entry to the store, the Plaintiff slips and falls on accumulated snow and ice in front of the building. Plaintiff fractured her right leg and ankle in the fall. CVS denies liability claiming that its snow removal contractor had cleared the walkway shortly before the fall. The jury awarded plaintiff $455k in damages.
Making claims against companies like CVS PHARMACY yourself is extremely unlikely to yield results, even when a severe injury results. Large corporations like CVS PHARMACY are worth billions, but will still fight hard against injury claims even if liability is clear, sadly.
However, retaining the experience of TheOneLawyer.com is the best way to preserve your claims. If they know they have liability and you have an attorney to go to court against them, they will often pay large settlements for serious injuries sustained by people that are a result of their negligence.
---
Why I Am Grateful
On mornings like this as I sip my coffee with a sense of panic of all the work I have on my desk, I take a breath and remind myself how profoundly grateful I am for my clients and the opportunity to practice law at my personal injury law firm in Henderson. I have the privilege of knowing all of my clients by name and being here to provide legal help and make sure they get the medical care they need and the compensation they are entitled to receive. It is important for all of us to be the change we want to see in the world by making gratitude a part of each day. If we all practice gratitude more regularly, the world will be a kinder place. Each post in my accident injury law blog contains something I am grateful for. I hope that you will also have a lengthy list of things you are grateful for! I hope that by reflecting on gratitude, we will find the positive in every day, even the days that are stressful.
At TheOneLawyer.com, we are here to serve our community and provide expert personal injury legal services in the Henderson and Las Vegas area, and we are grateful for this opportunity. We are a boutique law firm providing experienced and personal representation to injured clients.
We provide professional and personal service to each and every one of our clients on various legal matters and have over 15 years of experience in Nevada insurance law, and in reviewing insurance policies.
If you have a question regarding any type of personal injury or paying your medical bills from an accident, please do not hesitate to contact the offices of TheOneLawyer.com by text 24/7 at (702) 600-0032, or by phone at (702) 450-4868 to speak directly to attorney Laura Marie Payne, Esq., a Henderson personal injury attorney for over 15 years. Laura is recognized as one of Nevada's Top 100 Lawyers. She has the experience and knowledge to obtain the maximum settlement you deserve! Please call our office if you or a loved one is injured. We can make sure that you receive the care you need and deserve and advise on how to preserve evidence!
At our office, we are experienced in helping injured victims get the compensation to which they are entitled. Insurance companies never have the best interest of the injured person at the top of their priorities. They want to pay as little on every claim as possible. Having worked for an insurance company as an attorney for 9 years before opening my boutique law firm specializing in helping injured people, I have reviewed thousands of auto accident claims and policy provisions.
---
CVS Pharmacy Photo Credits: ajay_suresh
Contact me today - As a former insurance attorney, I have expert knowledge of how insurance companies operate, and I get you the best possible outcome for your case!